Hotel
The Hostellerie de la Mer is ideally located by the sea in the heart of Crozon peninsula (Brittrany, Finistère, France). The hotel has 24 rooms with all the comforts, and each one has its own style with different colour scheme. For a weekend, holiday or if you are traveling professional, Christine and Jacques Frappier will welcome you every day.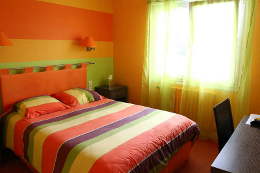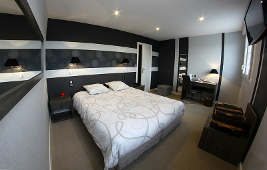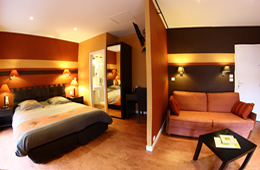 Exceptional Seafront Location
In the heart of Crozon peninsula, in the Regional Natural Park of Armorique from 45minutes from Brest and 50 min from Quimper the hotel is located in the small traditional port of Le Fret.  Ideally situated for discovering Crozon peninsula, nearby Camaret sur Mer, Lanvéoc, and Morgat.
Hotel Services
24 rooms
fine-dining restaurant
lounge area
terrace on the waterfront in the summer
free parking
buffet breakfast
breakfast available in your room upon request
pets allowed with extras fees
On request: iron, baby chair, meal tray, alarm clock …
Rooms Amenities
Free internet access via Wi-fi
Working desk with lamp
Kettle with assortment of varied teas
Hair dryer
One suit room with a terrace
Suit rooms with sofa bed
Non smoking rooms
Rooms for disabled guests
LCD screen
Dual telephone lines
King size beds or twin beds
Looking for a charming accommodation in Crozon peninsula?
or discover ours specials offers